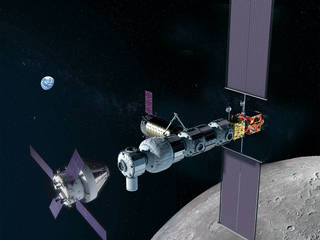 NASA has recently announced that it will partner with industry to resupply the Lunar Orbiting Platform-Gateway: https://www.nasa.gov/feature/nasa-to-partner-with-american-industry-to-supply-artemis-moon-missions Last month in Aviation Week Online, we talked about the...
read more
This week, specifically June 6-9, is the International Space Development Conference in Arlington, Virginia. Traditionally, this is the conference where new thinking and radical ideas receive a hearing from a broad, like-minded audience. My talk is at 11 AM on...
read more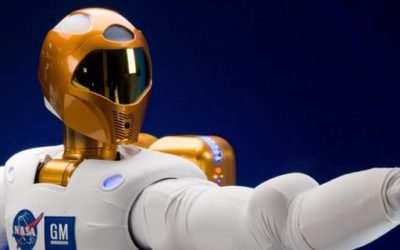 The firm Global Market Insights has taken a look at coming demand for space robotics:...
read more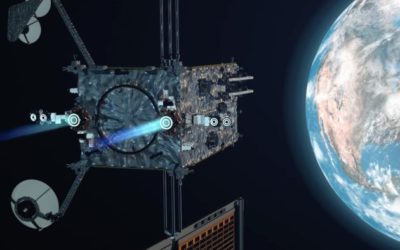 NASA has decided to include the Lunar Orbiting Platform-Gateway in its architecture for returning to the Moon in 2024. Ultimately to consist of several modules, the first module must be the one that keeps everything in the correct orbit. This module is called the...
read more
Japan was an early leader in space robotics. Their ETS-VII mission in 1997 demonstrated the ability of robots on orbit to perform several useful tasks (see the Library for more information on ETS-VII). Now Japan is studying how to use autonomous robots to prepare a...
read more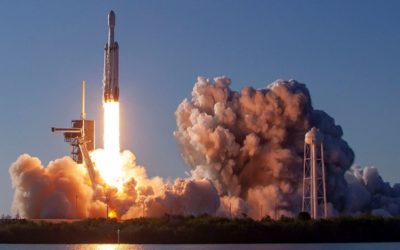 Last week did not bring us a single earth-shattering event. But there were so many technical accomplishments that manifested: Stratolaunch's air launch vehicle, the world's largest airplane, made its maiden flight Israel's Beresheet probe entered lunar orbit--the...
read more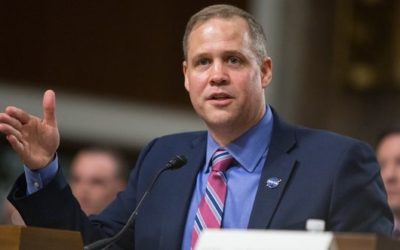 NASA Administrator Jim Bridenstine recently testified before the Senate Committee on Commerce, Science and Transportation. Here was his testimony:...
read more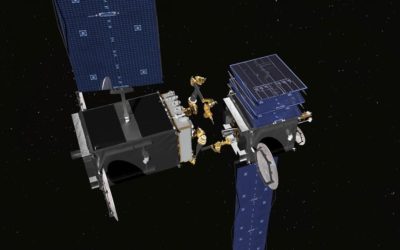 DARPA's program for Robotic Servicing of Geosynchronous Satellites received a severe blow on January 30, when its partner SSL, the satellite manufacturing arm of Maxar Technologies, pulled out of the partnership, citing fiscal woes. Fortunately, DARPA continues work...
read more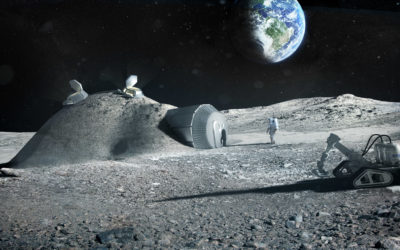 Both the US and China are putting plans for going to the Moon in high gear. Eventually, this is so that the Moon becomes a source of economic activity. Lunar resources, like water and metals, can support sustainable human presence on the Moon.  They can also lower the...
read more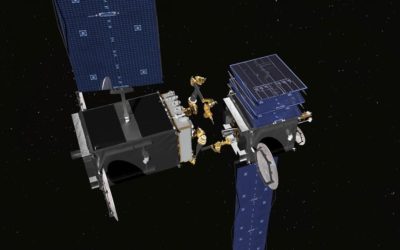 A couple of weeks ago, we posted that DARPA's partner for the RSGS program had pulled out, citing financial challenges: https://spacenews.com/ssl-cancels-darpa-satellite-servicer-agreement/ DARPA has reacted quickly by reaching out to the US aerospace industry for a...
read more
After one company pulled out of a major program for servicing satellites in space, some people are asking whether the whole idea is premature. But one step backwards isn't the whole story. Here is an article that collects the opinions of several space industry...
read more